In case you missed it, a couple of weeks ago we hosted our friend and baker Amanda Wilens of Feed Me with Amanda for a virtual happy hour on our Instagram Live, and she made the most incredible cocktail with a few pantry staples. A lot of you who are doing your part by staying home have probably relied on pantry staples during this period, so this recipe is great for making the most of what you have. Using only 8 ingredients, this cocktail {or mocktail, if you'd prefer} is not only easy and delicious to make, but it's also the perfect recipe to swap in whatever you have on hand. We have no doubt that what you throw together, it'll taste great! So without further ado, we'd like to introduce you to the Fruity Jam-momile Cocktail…
Chamomile Honey Simple Syrup
Ingredients:
1 cup of water
⅓ cup of honey or granulated sugar
3 bags of chamomile tea
Fruity Jam-momile Cocktail
Ingredients:
2 Tablespoons of your favorite jam (I suggest a berry, but anything would taste great)
½ lemon, juiced
2-3 Tbsp of Chamomile Honey Simple Syrup
3 oz gin
½ cup of club soda or sprite or ginger ale/beer
Mint leaves for garnish (or any other herbs you may have growing or in your fridge)
2-3 Ice cubes
Instructions
On the stovetop in a small saucepan bring water and honey to a simmer, stirring occasionally, until the honey is dissolved (this is when you stir and the spoon isn't sticking with the honey).
Add in tea bags and turn heat to the lowest setting. Cover and let steep for 5 minutes. Remove from heat and let sit another 5 minutes covered.
Remove tea bags and pour syrup into a jar, place with a lid into the refrigerator until cooled.
In a cocktail mixer or jar with a lid add jam, lemon juice, cooled chamomile honey simple syrup, gin (no gin for mocktails), and soda. Shake until mixed and jam has broken down.
Pour into a glass over ice and garnish with herbs. Enjoy!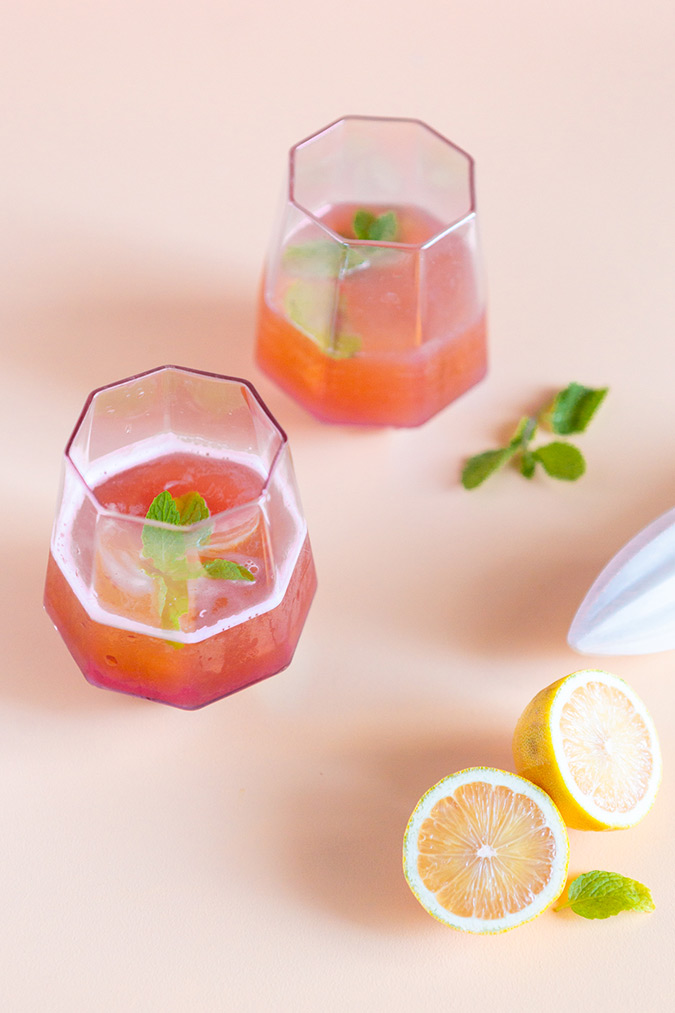 What do you think of Amanda's cocktail?
To find more of her delicious recipes, check out Amanda's Instagram and blog, and let us know how your cocktails come out in the comments below.
XO Team LC
Affiliate links may have been used in this post.
The post Fruity Jam-momile Cocktail appeared first on Lauren Conrad.
Source: Lauren Conrad