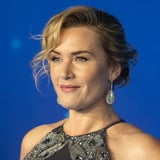 Ahead of the 25th anniversary of the "Titanic," Kate Winslet is opening up about how she was treated by the public and media early on in her career.
Winslet played the protagonist Rose, an upper-class woman and love interest to Jack (Leonardo DiCaprio), marking the actress's prominent rise to fame. But her success also came with criticism over her body. On the "Happy Sad Confused" podcast, Winslet spoke to host Josh Horowitz about the "awful" body shaming she experienced during interviews and in the media.
"Apparently, I was too fat," Winslet said when discussing why DiCaprio's character didn't join Rose during the infamous floating door scene, per People. "Isn't it awful? Why were they so mean to me? They were so mean. I wasn't even fucking fat."
Of course, no matter what someone's weight is, body shaming is never acceptable. At its core, body shaming involves shaming, mocking, or criticizing someone's body – it can happen to anyone, for any physical attribute, but it usually involves criticism of someone's body size (aka weight bias).
Hollywood is notorious for prioritizing thin actresses for lead roles – especially for love interests – and a number of actresses have come forward to state they've been asked to lose weight or diet for roles.
In the interview, Winslet continued, "If I could turn back the clock, I would have used my voice in a completely different way. . . . I would have said to journalists, I would have responded, I would have said, 'Don't you dare treat me like this. I'm a young woman, my body is changing, I'm figuring it out, I'm deeply insecure, I'm terrified, don't make this any harder than it already is.' That's bullying, you know, and actually borderline abusive, I would say."
As Winslet suggests, shutting down comments (negative or not) about your body or other people's is a great way to push back against body shaming. Setting boundaries around diet or body talk can also be helpful in these situations.
Source: Pop Sugar