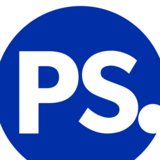 POPSUGAR is getting a refresh, and we hope you love it as much as we do. We've rolled out a new logo, cool colors, and a more streamlined layout that embodies our commitment to inspirational, informational, and entertaining original content. But one thing hasn't changed: we're still serving up everything you love, all in one place.
POPSUGAR has evolved since I launched the brand nearly 10 years ago, when I sensed a void in the market for fun, friendly pop culture content. While POPSUGAR's upbeat philosophy and girlfriend-to-girlfriend voice has remained consistent, the breadth and depth of our content has expanded exponentially. On the eve of our 10th anniversary, I want to reintroduce the POPSUGAR brand in a way that stays true to our core beliefs, while representing the elevated, modern, and influential destination that we have become.
You'll notice the new look on all of our sites, as well as on the POPSUGAR app. I'm especially excited about our new POPSUGAR homepage, carefully curated with the best content from our 13 verticals. Go check it out and don't forget to "like" our new main POPSUGAR Facebook page, which makes it easy to follow all of our beautiful, fun, informative original content.
Source: Pop Sugar