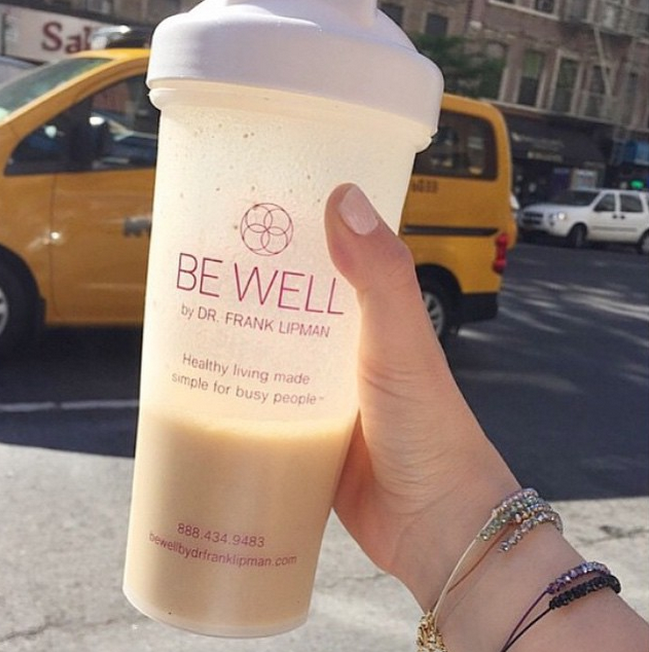 I'm a really, really healthy person. I've been eating organic produce since I was a child (thanks, Mom!), and I work out about six times a week – a mix of indoor cycling, dance cardio, HIIT, yoga, and barre. When I recently met with an Equinox trainer to assess my BMI (body mass index), we discovered I am at a "normal" weight and "stronger than average." So why would I need to do a cleanse?
To start, I've been traveling a ton this year. From May to July, I took seven trips for both personal and work-related reasons! And I do have vices: coffee (approximately six cups a day), sugar (you'll often find me trolling around the office at 3 p.m. for chocolate chip anything!), and social alcohol consumption (nothing beats a crisp glass of Summer Rosé, amiright?). My go, go, go lifestyle and ingestible weaknesses left me feeling bloated and run-down, and craving structure.
So I did something I have never done before: I went on a two-week detox cleanse, the Dr. Lipman program. This was a major step for me emotionally! I can't stick to Weight Watchers or count calories on MyFitnessPal, so the fact that I followed this through was a true test of willpower. And I discovered a ton of valuable lessons that I will bring into my future eating and wellness habits. Keep reading to learn more about the cleanse, why I chose it, and how it affected my overall health, waistline, and wallet.
Source: Pop Sugar