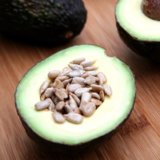 The FDA recently announced a second recall of all SunOpta sunflower seed products due to ongoing fears of listeria contamination. While the initial recall was limited to sunflower seeds made between Feb. 1 and Feb. 19 of this year, it now includes products made between Feb. 20 and April 21.
Based in Minnesota, SunOpta is responsible for the production of seeds for both Planters and Sunrich Naturals. In the press release, the FDA outlined which specific items you should steer clear of based on their "best by" dates. For Sunrich Naturals, that means any date from March 14 to April 8. For Planters, check for any seeds that are best by March 13 to March 16.
It has been reported that SunOpta is disposing of the contaminated products and will work to eliminate the possible contamination. Until then, try to be extra scrupulous when shopping for this favorite snack and salad topper.
Source: Pop Sugar