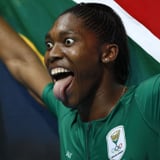 Is your favorite Olympian a crier, a screamer, or an air puncher?
Source: Pop Sugar
During Monday night's 400-meter race, Shaunae Miller of the Bahamas beat the United States' Allyson Felix in a controversial move that has since sparked a debate online. As the two track and field competitors approached the finish line, Miller dove across the finish, essentially falling down and yet managed to actually win! She ended up…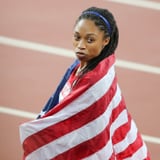 After months of training for the 2016 Summer Olympics, Allyson Felix suffered a devastating injury. That's when she knew she had two choices: give up, or do everything in her power to get back on the track.
Source: Pop Sugar