Physical therapist Chris Kolba recently coined the term dormant butt syndrome, and made the news with his catchy phrase. News of the newly named issue even made it onto "Wait, Wait, Don't Tell Me," the NPR news quiz, where I first heard the term. But this phenomenon has long been acknowledged, even without a cute…
When your low back is feeling cranky, tender, and tight, you might think it best to just sit there and do nothing. I can tell you from experience that sitting is one of the worst things you can do for a sore back. You need to get your spine mobile and then stretch – and…
You don't have to be a contortionist to do the splits! And while dropping into the position won't happen overnight, doing these two stretches regularly will improve the flexibility of your hips and hamstrings. If you're looking for a longer stretch routine, check out this five-minute yoga sequence that preps your body for the splits.…
The one part of "becoming an adult" that has really been working out for me is having little routines. The routines themselves are malleable, but the structure itself has helped me get organized and set me up for success. Even if I totally mess my life up and end up in shambles, I know a…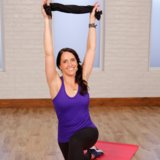 After hours at a desk five days a week, I have tight hips. This runner's lunge variation from LA-based Pilates instructor Juliet Kaska is an instant remedy. Grab a mat and hand towel and get ready to open up the front of your hips.
Source: Pop Sugar
A photo posted by Serena Williams (@serenawilliams) on Apr 4, 2016 at 6:04am PDT Gorgeous, calm, bold, and strong – we can't get over this beautiful sunrise silhouette of Serena Williams. I don't know what's more mesmerizing – the amazing, strong curves of her body, or the way the sunlight dances on the waves. Serena…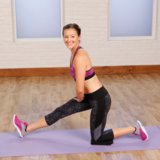 Been forgetting to stretch lately? Don't worry – you are not alone. Flexibility training is often neglected, but we are here to tell you it's important! A flexible muscle is a healthy muscle, so incorporate these two simple stretches into your cooldown routine.
Source: Pop Sugar
After an intense run or indoor cycling class, your tired muscles are screaming for some love. Here are six must-do moves to target all the tight areas of the body, increasing flexibility, preventing injury, and reducing next-day soreness. Tipover Tuck Targets: hamstrings, lower back, chest, shoulders Stand with your feet hips-width distance apart. Inhale to…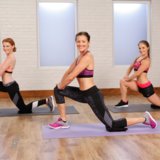 Get strong and flexible with this sweet little stretch sesh. But wait . . . it's not just about stretching. We've rounded up our favorite strength-training moves that lengthen as they strengthen. Press play, and get ready to feel long and lean.
Source: Pop Sugar